What are we doing
---
GR3D's goal is to bridge the gap between reality and imagination. It is out duty to provide not only high end entertainment, but crafted content that inspires complete understanding. We strive to achieve 1:1 communication and turn dreams into reality.

Our mission is to produce content that betters society and stimulates the senses.

We pride ourselves on our ability to create industry standard content on a shoe string budget. We provide every client with world class results on any budget that fits their constraints.

"If you can think it, we can make it."

-The GR3D Team


---
Facilites and Services
---
Video Production
2K Digital Cinema Camera(SI2K) 4:4:4 Cineform Raw
Sony FX1 - HDV w/ 4:2:2 YUV*
Green-Screen Cyclorama 8'(W) x 8'(L) x 9'(H)
12 Point-Motion Capture System (Polhemus MotionStar)
Custom Head Cam for Face-Perfomance Capture (GR3D)
Virtual Camera Marker System (GR3D)
Pro-Am 20' Camera Jib/Crane
* = in studio only


Audio Production (On-Set & Full Service Recording Studio)
We specialize in Fast, Accurate, and Efficent Audio Production.
Audio recording, mixing, mastering, ADR, Restoration, and Foley.
In house composer and musicians.


VFX/CGI/Post-Production
3D Modeling / Animation
Physical Model Digitization
Compositing, 2D VFX, and Restoration Services
Editorial, DVD Mastering, and Full Graphic Design and Product Packaging Services.

The SI2K is a full-featured, all-in-one portable design that combines a digital cinema class 2048x1152 resolution camera head, IRIDAS color-management technology, and the power of CineForm RAW™, to deliver a direct-to-disk raw recording platform with unprecedented image quality and shooting flexibility. It's low-noise, high-dynamic range images, with over 11 f-stops of dynamic range via an on-chip 12-bit A/D converter providea "blank-slate" for the cinematographer to freely express his or her vision.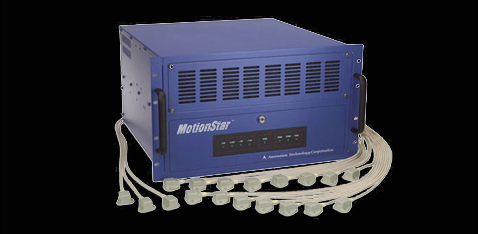 MotionStar is advanced magnetic motion capture. Fast. Accurate. Real-Time. If your project requires 3D animation for film, broadcast, computer games, simulation, or biomechanical analysis, turn to the most widely used tracker line on the planet. MotionStar offers unbeatable performance, price and support benefits. Fully integrated with animation software and host computer, MotionStar now makes an in- house mocap system affordable, reliable, and easy to use.
Our Turn-Key green-screen studio is has state of the art motion tracking point on the cycloroma as well as an integrated mo-cap system for precise reconstruction of virtual sets. The green-screen is coated in ROSCO Chroma Key paint and provides a working volume of about 8' (w) x 8' (l) x 9' (h). With the integrated magnetic mo-cap system, we can shoot live action actors with the mo-cap rig under their costume, allowing for CG elements to be composited accuratly onto the character in post.