GR3D's goal is to bridge the gap between reality and imagination. It is our duty to provide not only high end entertainment, but crafted content that inspires complete understanding. We strive to achieve 1:1 communications and turn dreams into reality.

Our mission is to produce content that betters society and stimulates the senses.

We pride ourselves on our ability to create industry standard content on a shoe string budget. We provide every client with world class results on any budget that fits their constraints.

"If you can think it, we can make it."

-The GR3D Team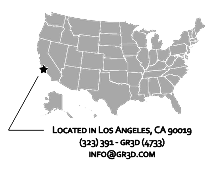 Louis Silverstein is a director, producer, and artist. With over ten years experience in CGI and film along with numerous national accolades for his work and international publication, Louis is a master of the visual medium. Louis prides himself on his motto "if you can think it, we can make it" along with the motto of his first company "a new way to look at reality." With a background in psychology, computer science, and communication accompanied by a degree in Film and Electronic Arts from Bard College, his work straddles a fine line between entertainment and education. Receiving additional education at USC's School of Cinematic Arts, Louis mixes the traditional "Hollywood" model with the cutting edge avent-garde expression of the "Independent Cinema" world. Working as the CEO of GripReality inc he has consulted on music videos, commercials, and VFX work for a wide range of applications.
Pat Fitzgerald took his passion for film and turned it into reality. Through much trial and error, he found his film-making voice, focusing on the classic Hollywood approach while also having traces of influence from the 1970s exploitation film movement. Upon receiving his degree in film at Emerson College, Pat began cutting feature length films and TV programs - collaborating with A-list writers, directors, editors, and stars. He brings a fresh outlook to the projects he directs and edits and always strives for some new way to push the boundaries of film-making.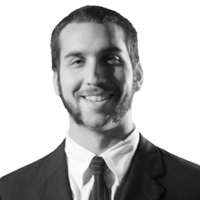 Nolan Silverstein specializes in audio production and creative audio content. He has been recording audio for almost a decade, starting with his first Korg-12 track recorder at the age of 14. A degree in Philosophy from Wake Forest University in NC ensures that Nolan will not only produce the excellent audio content, but he will also think extra-super hard about what he is doing! Nolan has since mastered both Adobe Audition and Ableton Live suites and currently works in a Samplitude audio production work flow for both film and music. Nolan currently heads a progressive-folk band "Nolan Stands Alone," and produces various styles of music for commercials and films.
Ashley Holdren....more to come soon.